Teen Phenom Miles Hudgins Added To Hub City Jazz Festival Line-up
Posted: 24 July 2018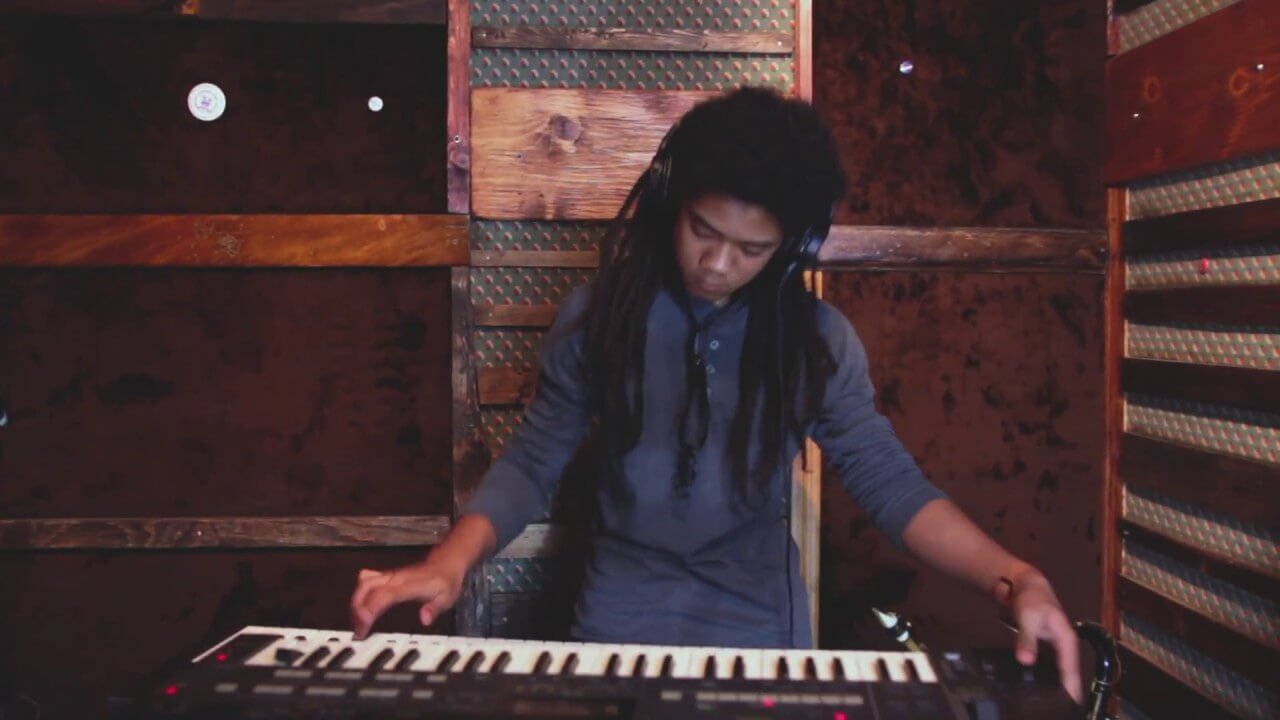 Teen phenom sensation Miles Hudgins has been added to the Rising Stars Showcase on the main stage on Oct. 28th main event.
Miles Hudgins began his musical journey at the age of only 4 years old after taking an interest in piano following his mother's lead. Since the days of playing "repeat after me" for hours on end with his mother, he has become a multi-faceted instrumentalist and music producer, with a primary focus on the piano and woodwind family in live performance. He has taken his talents as both a performer and producer to various different places including original dance recital soundtrack composition for the University of South Carolina, honing and showcasing knowledge in electronic music production at 'Grammy Camp' in Los Angeles, California, playing in a big-band setting with the Philadelphia Jazz Orchestra, appearing on-air in the PBS Celebration of Music Talent Show, as well as performing more traditional pieces in Carnegie Hall, New York. In addition, Miles has played shows at the small combo and solo levels, such as his 'Cultural Festival' sets in Golden, Colorado, and with the Miles Hudgins Trio at the club 'Shanghai Jazz.' In addition, he has a self-released album titled "Split Decision" as well as two singles "Astray" and "Conscious" that are available on a plethora of platforms such as iTunes and Spotify.
Music has been a passion of Miles' for as long as he can remember. The process of creating a sonic experience from nothing more than the imagination has intrigued him all of his life, and the role that technology plays in modern music has done nothing but further that curiosity. As both a member of National Honor Society, an organization built to promote community service amongst academically high-achieving students, as well as being enrolled in a four-year program known as the "Computer Science and Applied Engineering Academy," he hopes to enter the field of Music Technologies after high school.
The Power of Kids Jazz Education Programs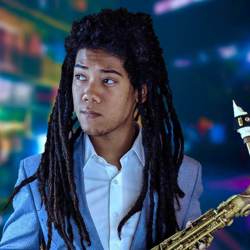 Miles Hudgins is an exceptional example of what is possible when we support our youth in MUSIC education programs. Hub City Jazz continued it's partnership with the NB Public Schools this summer as co-sponsors of the 3 week music camp for student musicians and members of the NJ District Schools Jazz Band. Nearly 20 students are receiving professional development training under the instruction of Rutgers Professor, and mainstay of the NJ Jazz scene---Radam Schwartz.
Our commitment to equality, intense music training, and coaching ensures that all children have access to the developmental benefits of professional training, and are prepared for success in the music program, regardless of their family's ability to afford private lessons or other out of school instruction.
PUT YOUR DOLLARS TO WORK HELPING KIDS