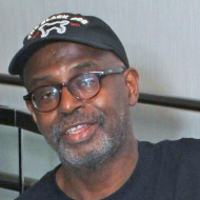 Allen McGriff
President
"Jazz is the only music in which the same note can be played night after night but differently each time."
BIO
Allen is a proud Army veteran and graduate of Rutgers University. He recently retired after 35 years of owning Onyx Hair Salon, the first African American owned business in downtown New Brunswick. It was Allen's vision to bring a major jazz festival to the city of New Brunswick more than 20 years ago.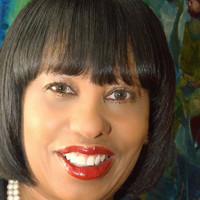 Monica Weeks
Executive Director
"Jazz washes away the dust of everyday life"
BIO
Monica Weeks, Executive Director is credited with being the visionary of the Hub City Jazz Festival in its existing format. Prior to joining HCJF she worked in strategic business development, sales, and marketing at several companies.
Ms Weeks also serves as the Director of Operations and Marketing for Crossroads Theatre Companyand is active in several service organizations including Alpha Kappa Alpha Sorority, Inc. and (CNJ) Chapter, The Links, Incorporated. She has received many leadership and community service awards including honored in the New Brunswick Library virtual exhibit: The Women Who Shaped New Brunswick, marking the 100th Anniversary of the Women's Suffrage Movement. Monica proudly holds a Master Degree from Rutgers University.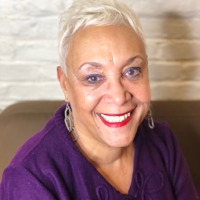 Lynda Ocampo-Thomas
Vice President
"Change is always happening. That's one of the wonderful things about jazz music."
BIO
Proud second generation New Yorker. Primary education received in New York City. Bachelor of Arts Degree Brooklyn College,Masters of Science in Health Care Administration Temple University. Acting advisor/ consultant to Creative Talent Group and is a proud member and supporter of Delta Sigma Theta Inc. Sorority. Retired and savoring life through travel, and enjoying the best jazz ever. Married to Keith Thomas,mother of two grown children and proud grandmother.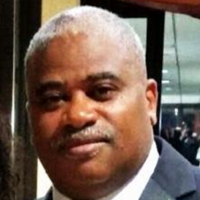 Marion Wingo
Treasurer
"Jazz is the art of thinking out loud."
BIO
Marion Wingo is a native of Newark NJ and a graduate of Western Kentucky University where he majored in public relations.
Marion is currently the VP of Sales for Vengroff Williams, Inc. His sales career started at Dun & Bradstreet where he was employed for many years. Marion is a community activist and very supportive of youth oriented programs in the Trenton area. He is the Vice Chairman of the Omega Delta Upsilon Foundation of Omega Psi Phi Fraternity Inc. which serves the Mercer and Bucks County area. He has served on the foundation board for the past 12 months. He's an active member of the Omega Psi Phi Fraternity, Inc. and has served on their Foundation Board for many years.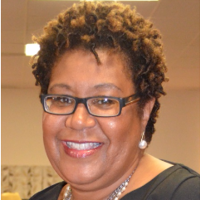 Candace Jones McDaniel
Director of Operations
"Life is a lot like jazz... it's best when you improvise."
BIO
Candace Jones-McDaniel was born in Urbana, IL but grew up in Moorestown, NJ. She received a Bachelors of Arts degree in Psychology from Rutgers University. Candace began her work life as a programmer with AT&T but moved to the Purchasing division at Bellcore during the break-up of the Bell System.
Candace has over 20 years experience in the procurement arena; performing a variety functions such as expediter, buyer, manager and corporate advocate for minority and women-owned business development. Candace is married and the proud aunt of 2 nieces and 2 nephews. In her spare time, Candace enjoys a variety of music including jazz, volunteering at her job and performing charitable acts through her sorority, Delta Sigma Theta, Inc.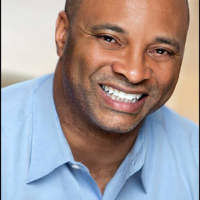 Tyrone "Tye" Taylor
Board Member
"That's the thing about jazz: it's free flowing, it comes from your soul."
BIO
Tye grew up in Jersey City, NJ, spent his high school years in San Francisco, CA, and attended college at Oregon State University where he earned a Bachelor of Science degree in Business Administration and served as a member of Alpha Phi Alpha Fraternity, Inc. He went to graduate school at Rutgers University earning a mini-MBA, and later a Master of Arts degree in Adult Education and Training from the UoP. He is the Founder and CEO of Great Minds Unlimited, a talent management and development organization based in NJ, an Adjunct Professor of Business at Kean University, and a member of First Baptist Church of Lincoln Gardens.
Tye has worked in HR/Talent Management for over 20 years at entertainment giants such as ESPN, Viacom, Cablevision, and as interim VP of HR at The John Gore Organization, the world's leading developer, producer, distributor, and marketer of Broadway theater. Over the years, Tye has managed musical artists in Jazz, R&B, Hip Hop, and Country music and brings his tremendous work ethic and experience to work on the Board for HCJF.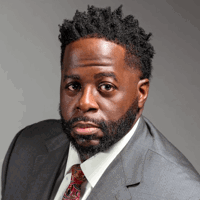 Charles A. Brown
Board Member
"The umbrella of jazz is so big and so wide."
BIO
A respected educator and administrator, Charles A. Brown serves as Assistant Dean and Director of Community Engagement and Service Learning at Rutgers Business School – Newark and New Brunswick.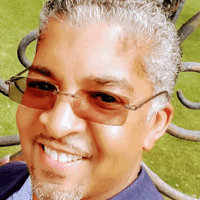 C. Christopher Sanders
Board Member
"The spirit of jazz is the spirit of openness."
BIO
Cecil Christopher Sanders is President & C.E.O. and a founding partner of WSM Associates, LLC, established in 2003.
Chris earned his Bachelors of Architecture from Hampton University, Va. in 1995. He finished at the top of his class, and was voted Mr. Architecture '95. He began his professional career with Wilson Woodridge Architects in East Orange, NJ, and within the first year he was appointed lead designer for a new building commissioned by the Urban League of Essex County, a national nonprofit organization. He later spent 11 years at Johnson Jones Architects Planners, Inc., in Princeton, NJ, as head of the firm's Church and Residential Design Department.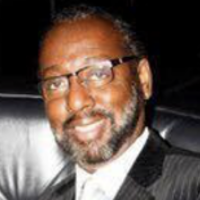 Lewis Gorden
Board Member
"Jazz music doesn't have an expiration date."
BIO
Lewis "Lew" Gorden, a passionate former gymnast in his adolescent years and currently a DJ, Producer, Promoter, Human Service Advocate, Real Estate Referral Agent, Entrepreneur and now Super Connector on the rise.
As a Human Service Advocate for most of his career with the New Jersey State Department Of Children & Families, as well as Developmental Disabilities Programs For the SERV and ARC Organizations and a Substance Abuse Program located in Jersey City, Lew decided that it was time to combine his advocacy passion, musical ear and his entrepreneurial skills to create Lewis Gordon Productions.